Towbar Cycle Carriers
Specialist Automotive Products supply and fit cycle carriers for cars and motorhomes. We offer a variety of products suitable for a number of different bicycle and scooter combination, each with different features. We only work with top brands, including ALKO and Sawiko, Witter, and Westfalia.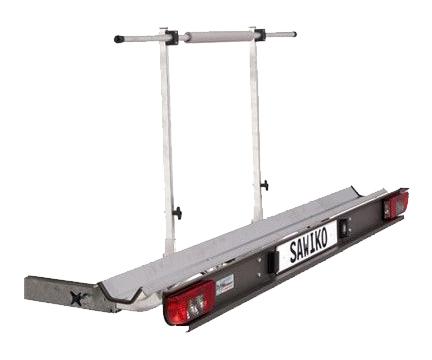 ALKO and Sawiko
ALKO and Sawiko supply a range of bike carriers, all with different features and capabilities. The most popular carriers are the Agito range. The Agito 120 is suitable for any van or motorhome. Its payload of 120kg allows you to carry up to four bikes, or one scooter. The build of the Agito 120 allows it to swing to one side, so the rear doors of your motorhome or van can be used without blocking access. Designed to be sturdy and lightweight, the Agito 120 is perfect for safely fixing bikes to the back of your vehicle.
The Agito 150 also allows rear door access with its one way swing. With a maximum payload of 150kg, it can be used to carry either one scooter, two bikes, or one scooter and one bike. In order to use the Agito 150 as a scooter carrier you will need the conversion kit.
The Ligero range is made of powder coated aluminium components, making it a lightweight and durable carrier for bikes and scooters. The Ligero Two can carry up to five bikes or one scooter and two bikes, while the Ligero One can carry two bikes, or one scooter and one bike. This range sits straight onto permanently fixed brackets that are fitted directly onto the chassis and can be removed quickly when not in use.
More Info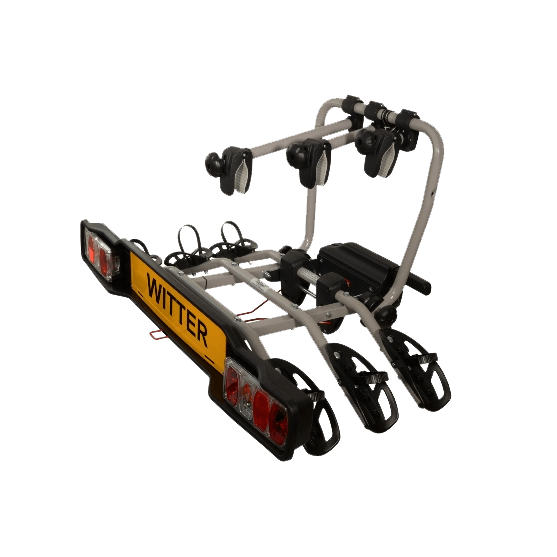 Witter
Witter have four types of cycle carriers, each capable of carrying a different number of bikes to provide a fuel efficient mounted platform carrier. If you're looking for a two bike carrier then Witter has three options to choose from. The ZX302 Clamp-On Tow Ball Mounted Two Bike Cycle Carrier can carry two bikes of any size. The carrier clamps to a regular tow ball and has a secure lock on mechanism.
Witter also has a range of three and four bike cycle carriers. The ZX303 and ZX304 both work by clamping onto the tow ball of a car or motorhome, while allowing access to the boot even when bikes are loaded.
If you need a carrier for even more bikes the ZX204 model carries up to four bikes of any size, and has all the same features as the other models in Witter's cycle carrier range.
More Info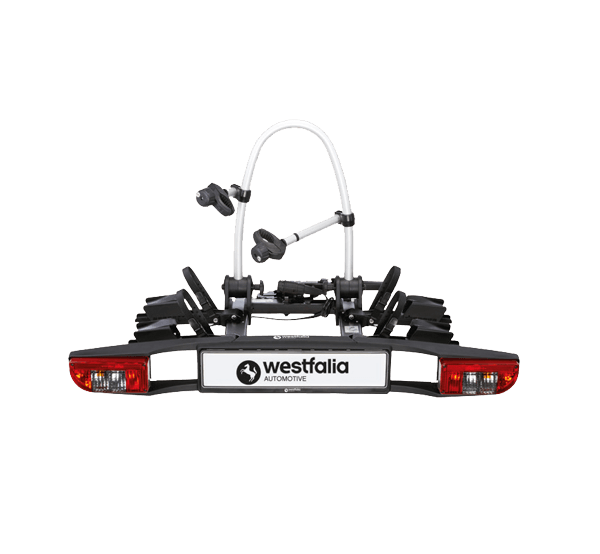 Westfalia Bc 60 Cycle Carrier
Westfalia's range of cycle carriers and accessories include the BC 60 Cycle Carrier; a towbar mounted carrier with the ability to carry two cycles, and an option to expand to three cycles. This product can be fitted onto any type of vehicle and is able to carry a load of up to 60kg, allowing you to transport either your electric bikes or traditional pedal bikes. Once folded, the carrier is removable, and only takes up a small storage space.
After installing the BC 60 Cycle Carrier, you are able to expand to other carriers, such as the Westfalia Transport Box and Westfalia Carrying Platform. These fit onto the BC 60 Cycle Carrier and allow you to carry extra luggage, providing a range of extra storage options that are perfect for a family holiday.
For more information on our bike carriers or any accessories please use the More Info button below, or call 0333 600 6070, to get in touch with our team.
More Info