Gaslow
Gaslow manufacture gas cylinders, tanks, refillable cylinders, and other LPG systems for the caravan and motorhome industry. Over 35 years of experience in the gas industry for leisure vehicles, Gaslow has become an industry market leader for all gas and LPG related products. We would encourage you to seek professional advice from a trusted supply and installation company such as Specialist Automotive Products, for any gas or LPG product.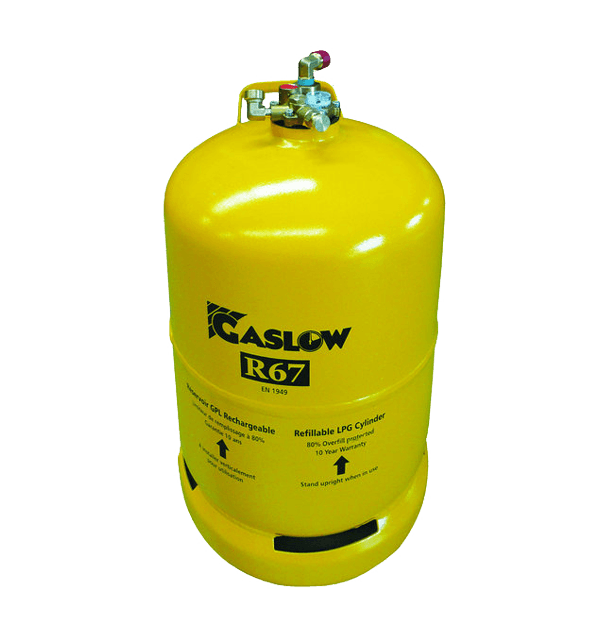 Gaslow Refillable
Gaslow have a range of refillable cylinders; single or twin cylinders are available, as well as the complete systems, which include all the equipment you need for a convenient refill.
Gaslow complete refillable systems can be fitted as a single cylinder or twin cylinder. These systems include not only the refillable cylinder, but also the filler kit, making topping up easy, removing the risk of spillage or overfilling. All Gaslow cylinders come with an 80% cut-off point to avoid overfilling, along with a pressure relief valve to release any excess build up of pressure, reducing the risk of damage. The Gaslow R67 is a single refillable cylinder available in 3 different sizes; 2.7kg, 6kg and 11kg, depending on your vehicle's size and gas usage. Each cylinder is labelled No1 and No2, creating an easy to use twin system with an increased capacity.
In addition to gas cylinders, we also fit a range of add-ons and accessories to help complete your LPG system. For ease of use, the Gaslow R67 remote gauge allows you to see how much gas is left in your cylinder. Other adapters like the second cylinder connection hose allow you to fill up both of your cylinders simultaneously.
More Info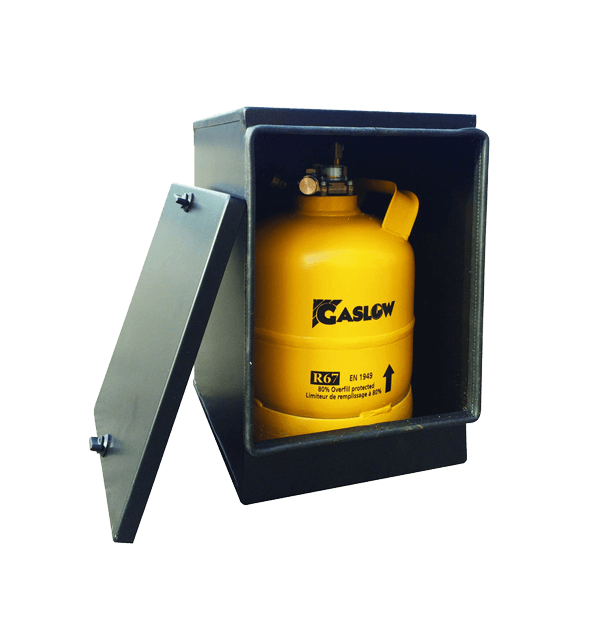 Gas Locker
Gas Lockers are specifically designed for van conversions and are used for storing gas cylinders, securely locking them away and keeping the surrounding area safe from a potential leak. The small Gaslow gas locker is 23.5 cm wide, 27 cm deep, 35 cm high, and is suitable for the 2.7kg refillable bottle or similar sized bottles. At 25.5cm wide, 29cm deep, 45cm high, the large gas locker is also suitable for the 2.7kg refillable bottle along with other bottles of a similar size. Gaslow's gas locker suitable for 6kg cylinders is 28cm wide, 31.5 cm deep and 60cm high. We also fit a Gaslow locker suitable for twin cylinders.
All our gas lockers comply with all rules and regulations around gas safety, so you know that your gas locker stores your cylinder safely and securely. For further information on which Gaslow product would best suit your requirements, or to arrange an installation, complete our More Info form below, or call 0333 600 6070.
More Info