Caravan and Motorhome Servicing
Specialist Automotive Products carry out routine and major servicing on your motorhome or caravan of any make or model. We service vehicles ranging from 3.5-tonne to 38-tonne luxury vehicles. Servicing your vehicle on a regular basis is extremely important. We complete thorough checks to ensure that your caravan or motorhome is running and performing safely and efficiently.
Even though a caravan is towed and not driven, it still has moving parts and other equipment that could cause problems or put people in danger if not regularly checked. As part of our annual service, we also inspect your vehicle for damp, and complete checks on the gas and electric systems, tyre tread, exterior lights, and functioning parts such as the brakes, ensuring that your vehicle is running as it should.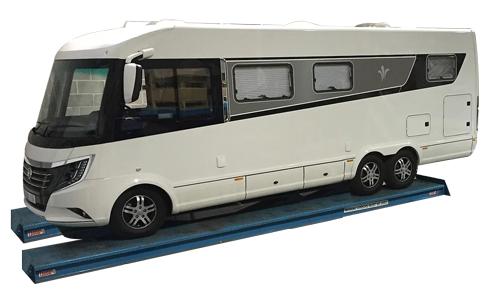 Motorhome Servicing
When travelling in your motorhome you want to know that you are safe and that your vehicle is running as efficiently as possible. Undertaking a regular motorhome service will help in prolonging the life and performance of your vehicle, as well as helping to keep you safe. In addition to a regular vehicle service, we perform a body inspection, electrical tests, gas system leak checks, water system leak checks, and check for any vehicle dampness.
If you would like more information about servicing, or to book a service for your motorhome or caravan please select the More Info button below or call 0333 600 6070.
More Info