Gas It
Specialist Automotive Products supply and fit Gas It LPG tanks and refillable gas bottles. Gas It has a range of tanks and cylinders that are specifically designed for different makes and models of motorhomes and caravans. Each tank meets UK and EU regulations, giving you peace of mind that it is safe for use once fitted by a professional. Gas It has a range of accessories and equipment that match perfectly with the tanks while also meeting legal requirements and regulations.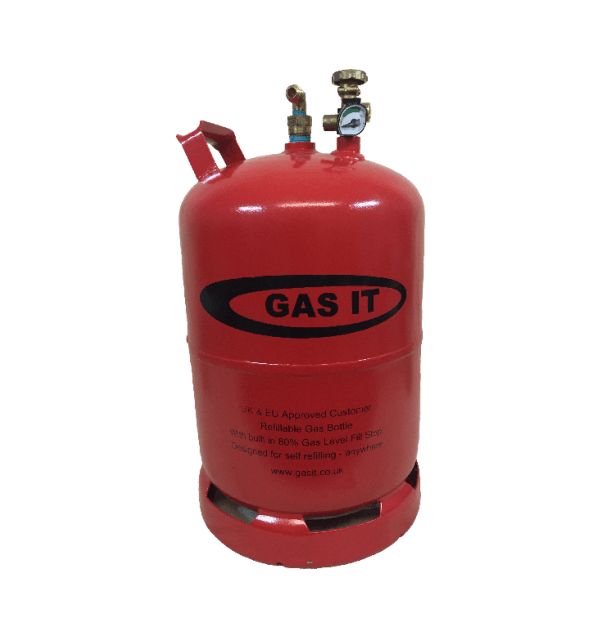 Refillable Bottles
Gas It has a range of different sized refillable gas bottles ranging from 6kg to 21kg, which fit a variety of vehicles. The 6kg and 11kg Gas It refillable bottles have a level gauge, allowing you to see the remainder of gas in your bottle. The bottles also have an automatic 80% shut off filling point, reducing the risk of an overflow whilst filling up. Gas It has also manufactured a Plus Refillable Bottle range with a larger flow capacity and the largest Liquid Phase Separator©, which allows only gas to leave the bottle, preventing any liquid from leaving.
The Gas It Fast Fill hoses fit perfectly onto the refillable bottles and are available in a range of different sizes.
More Info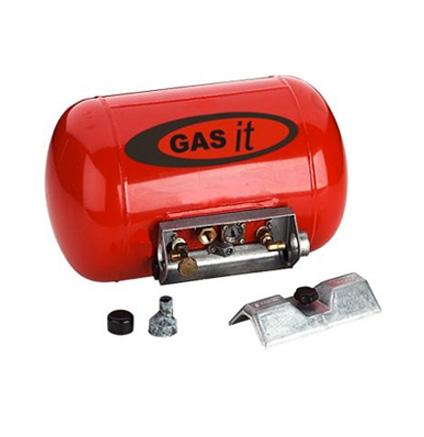 Refillable Gas Tanks
Gas It have a range of refillable gas tanks that can be fully fitted onto your vehicle. The Gas It Refillable gas tanks meet EU and UK regulations, and each tank is approved by the National Caravan Council (NCC). The two ranges supplied and fitted by our trained engineers are the original design and the new EASYFIT© Refillable Tanks. Both have holding capacities ranging from 20 litres to 120 litres, suitable for a range of different sized vehicles. Each tank comes with an air box and holds 20% less than the stated capacity. This is due to the 80% cut off point feature, which is built into all of Gas It refillable tanks to avoid over filling.
More Info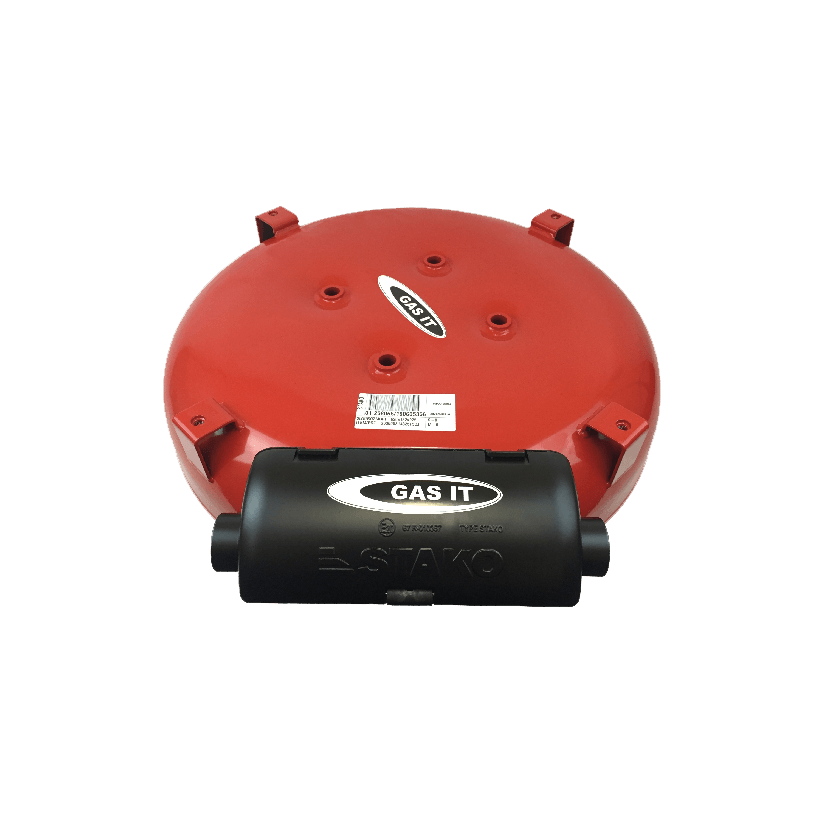 Spare Wheel Shaped
The Gas It Spare Wheel Shaped Vapour Tank has all the same features as any other Gas It tank, except with a 4 hole vapour outlet. This tank is the only one of its kind and has been specifically designed for vapour use with a Liquid Phase Separator© to prevent liquid from leaving the tank.
Along with other typical features, it also comes fitted with a powder coated air box and fixing bracket. Due to the shape and design, the best place to fit the unit is underneath the vehicle, on the chassis. This does increase the risk of being chipped and scratched by stones, which is why we apply underbody chip spray to reduce any damage from road debris. For more information call 0333 600 6070, or complete a quick contact form by clicking the more info button below.
More Info